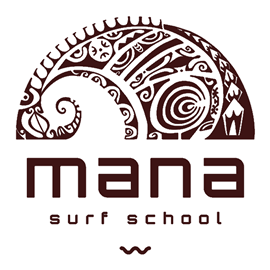 RENTAL EQUIPMENT
MANA SURF SCHOOL offers a wide selection of rental boards (different sizes available)
– for all levels: beginner, advanced and expert.
– in all sizes: children, women and men.
Pick your equipment from our range of: :
foam boards – safety, comfort and success guaranteed. These boards are ideal for beginners of any age.
BIC and Nsp surfboards from 6'2″ to longboard. These boards are ideal for experienced surfers looking for new sensations.
expert surfboards, shortboards between 5'8″ and 6'2″. These boards are meant for people who are looking for lightness and reactivity wishing to move onto a real board and progress.
Bodyboard + flippers. These boards are ideal for those who are passionate about this discipline or who want a more leisurely approach to surfing.
Stand up paddle board.Ideal for people who know how to surf SUP or people who just want to go for a ride on the ocean on flat days.
Rentals on site – South beach of Messanges
Duration
Beginners board
Surfboard
Wetsuit
2 hours
15

€

20

€

5

€

4 hours
20

€

25

€

10

€

1 day
25

€

30

€

15

€

4 days
75

€

80

€

40

€

7 days
115

€

120

€

70

€

7 add. days
70

€

80

€

45

€

Duration
Bodyboard + flippers
Flippers
2 hours
10

€

5

€

4 hours
15

€

8

€

1 day
20

€

10

€

4 days
50

€

30

€

7 days
80

€

45

€

7 add. days
50

€

35

€